What Is a Restorative Garden?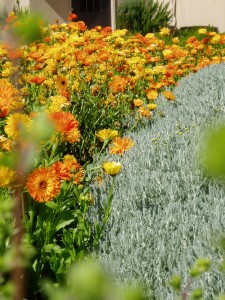 We are often left yearning for more than the standard lawn, trees, shrubs.
There is something more…
Communion and connectedness with nature is an elemental need.
Our lives depend on it. Dating back to the Middle Ages, patients in cloistered gardens benefited from medicinal herbs, sensory stimulation and exposure to sun and fresh air. Contemporarily, hospital therapeutic / healing gardens are places of respite, retreat, and therapy, improving recovery rates, stress reduction, pain relief, memory and social ability. In the hospital setting, "healing" implies moving towards wellness or supporting someone in their treatment plan progression, improving upon quality of life.
Bring healing gardens home.
Applying what we know from science to our homes – in private and day-to-day settings – Red Bird uses research findings and design theory blended with art, to create "restorative gardens" at home base: our outdoor living spaces. It is this engagement of the restorative value of a home's natural setting that we promote well-being and decrease stress (mental rejuvenation, stress-reduction, emotional recovery, enhancement of mental and physical energy). Restorative gardens are crafted by an intentional, personalized process and thoughtful design arrangement, responding to an individual's (or family's) spiritual, psychological, physical and social needs. An unique essence may be sought – remembrance, meditation, distraction, exercise, play, stroke recovery, memorial, aging-in-place – and specific layouts, colors, symbols, elements, plants are used to evoke a personal sanctuary.
Stewardship of nature for collective wellbeing.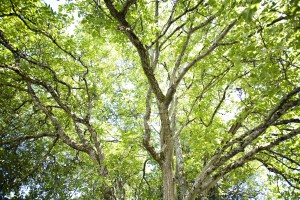 Restoration can only be found, at its essence, by aligning design interventions with a sensitive stewardship of nature. Red Bird believes that gardens are healing, restorative and beautiful when they are both personally and uniquely meaningful and when  this interpretation of nature, for our benefit, supports stewardship of our natural resources.
"We must build landscapes that heal, connect and empower, that make intelligible our relations with each other and the natural world: places that welcome and enclose, whose breaks and edges are never without meaning."