Our Garden Show Items – For Sale Online!
Garden Show Items — Saw it? Want it? You've got it!
Find our Yard, Garden Patio Show garden display items for sale below. All items handcrafted and sourced locally, within a 10 mile radius of our design studio.
>> Help us help others. We're donating a % of sales to Project Bloom so that the garden lives on! 
Contact Annie & team to purchase & help with shipping/delivery & set up arrangements.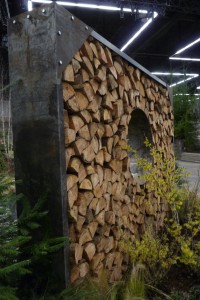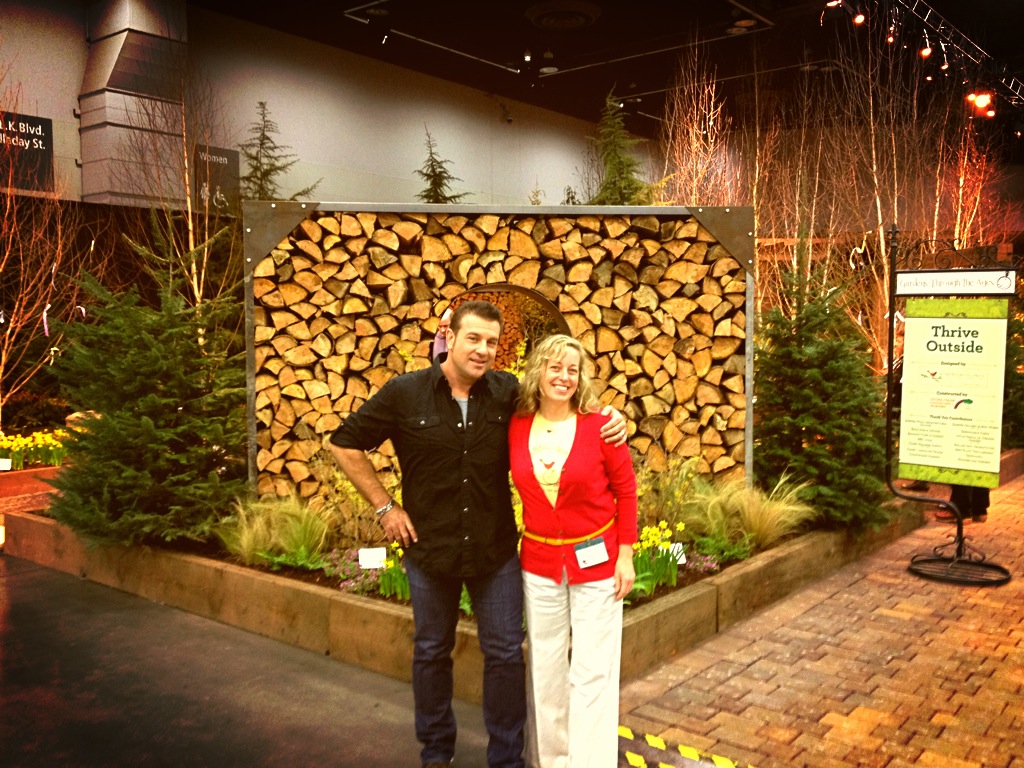 Wood Screen Wall (8′ tall x 10′ wide), 3′ dia steel "window" & fire wood included = $1800 + set up   (DIY's Billy Derian is not included in  purchase of wall. Sorry.)
Specimen Arnold Promise Witch hazel trees = $300 each / $575 for pair + planting labor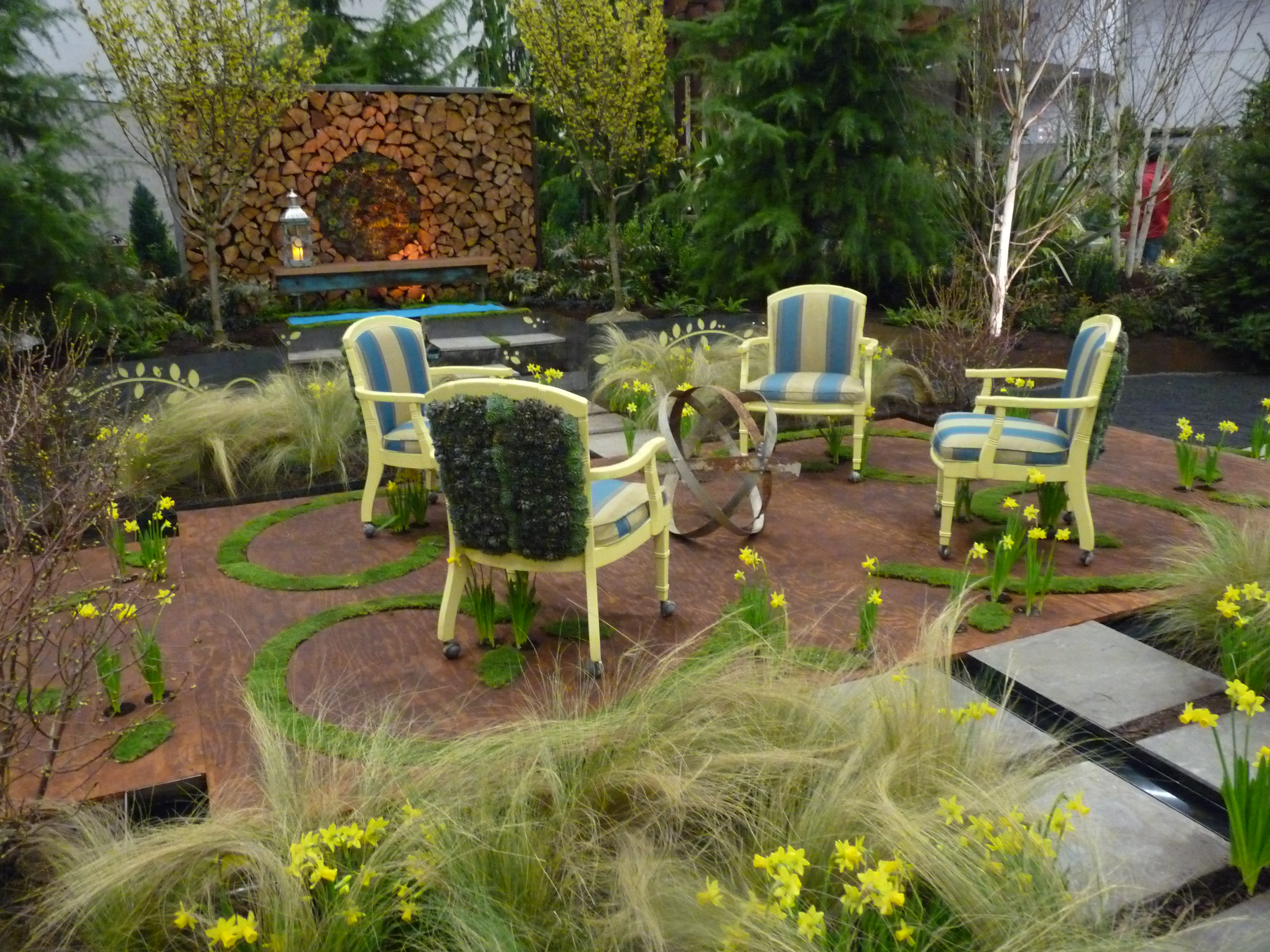 "Plants Have Your Back" Upholstered Vintage Chairs = $300 each / $1080 for set of 4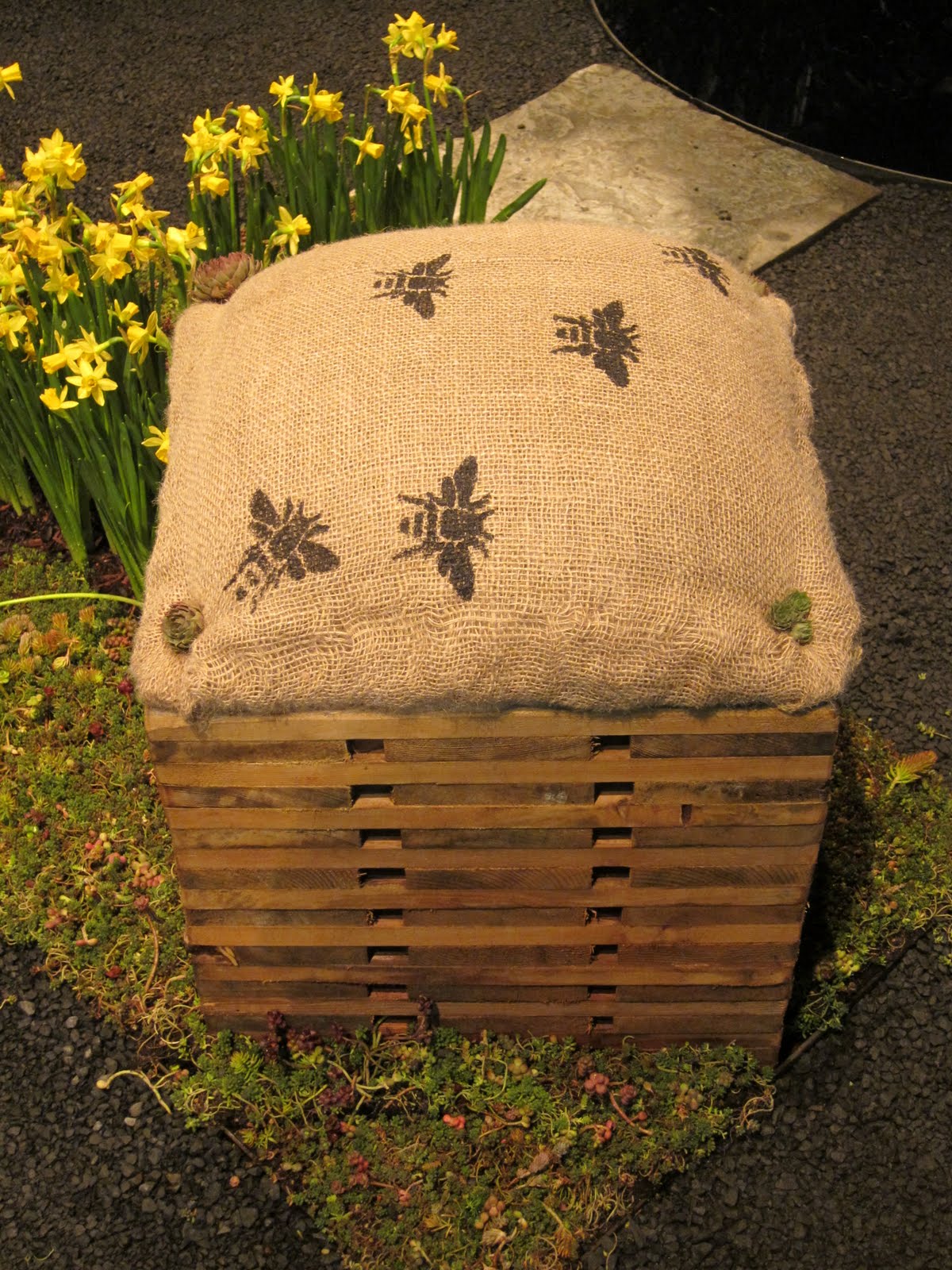 Honeycomb Benches (16″ all around; reclaimed cedar; "bee-still" stenciled burlap seat tops included) = $115 each / $620 for set of 6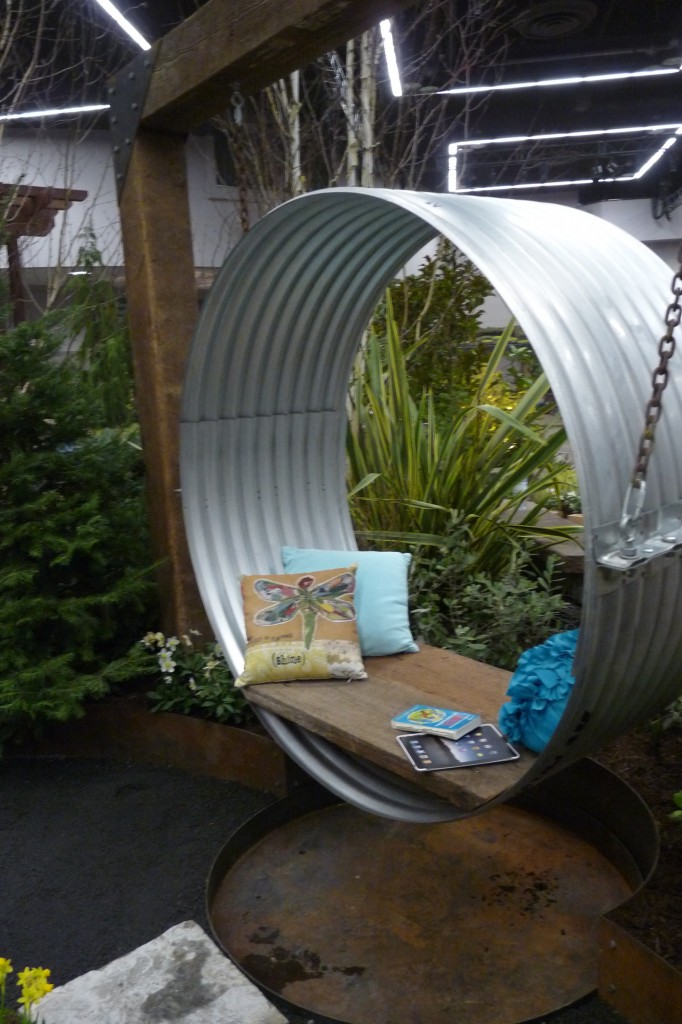 Garden Swing (5′ dia) = $2300 + set up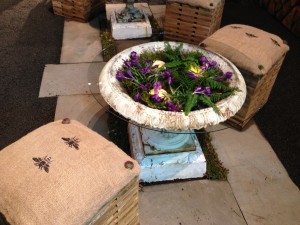 Circa 1900's Vintage Urn Tables (fully furnished as shown; glass top included) = $1800 for pair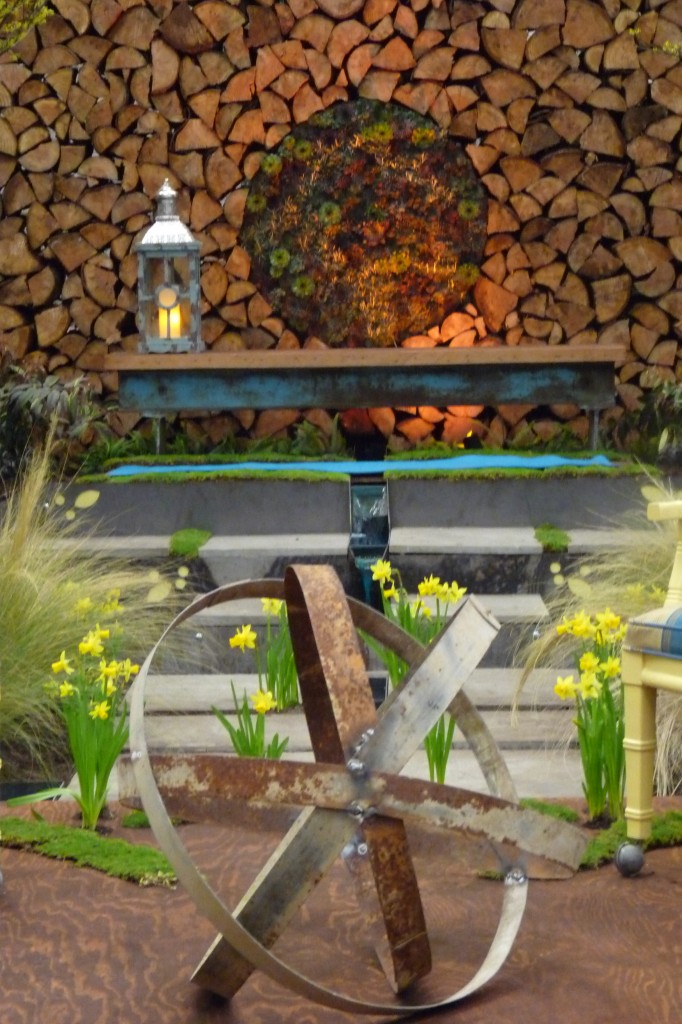 Green Ring Medallion (3′ dia; planted as vertical "window"; sold separately from wood screen wall) = $800
Reclaimed Blue I-beam Bench (72″ long salvaged beam w/ reclaimed douglas fir salvaged from a 1880's church in Lair Hill, Portland) = $1795
Repurposed Barrel Strap Orb = $100
Laser Steel Cut-outs (with or without back lighting) = $ based on project specifics (customized)